Huisman Flowers serving holland michigan
same day flower delivery in Holland MI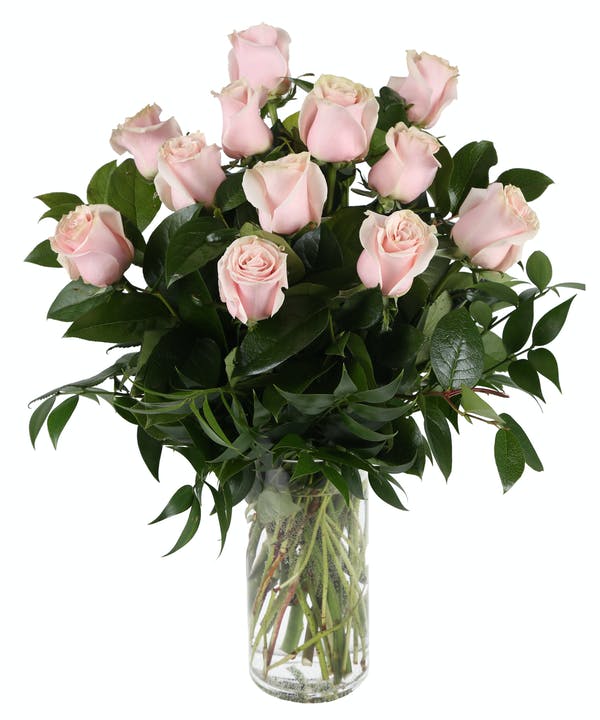 Huisman Flowers is owned and operated by the Huisman family. Our family has been involved in providing floral design services to the Holland area for more than 60 years. Beginning in 2021, we updated our brand name directly to Huisman Flowers. Even though we are updating our brand name, we are still the same company that you have come to know and love. We will continue to operate our two floral design centers in Holland and Grand Haven.
Huisman Flowers is truly one of the premier florists in Holland, MI. We've been in business for many years, and proud of the fact that we've been able to serve our community for so long. We know there are plenty of other places to get flowers, but we hope you'll choose us because we take pride in our work and want to be sure you're 100% satisfied with the product you receive.
Holland is a city that's often referred to as "America's Most Scenic Small Town." It was founded in 1847 by Dutch settlers who were looking for a place to settle down after leaving New York. They named the city after Dr. Holland, a doctor who helped them settle in their new home. Today, there are over 74,000 residents living in Holland, which makes it one of the largest cities in Michigan.
If you're looking for a florist in Holland, Michigan, look no further than Huisman Flowers. We've been serving the Holland area for many years. The Huisman brand is new, but the family behind the business has become something of an institution in the community. We're proud to say that our flower shop has been rated as one of the best florists in Holland by customers year after year, but don't just take our word for it! Check out our reviews on Google and Facebook, or come visit us at our beautiful location on 8th Street in downtown Holland.
If you're new to the area or are just looking for more information about the city's schools and colleges, check out the following:
Holland is home to roughly 27,000 residents and is located about 65 miles west of Detroit. The city has seen steady growth over the last 30 years, with its population increasing by nearly 15% between 2000 and 2010. The city is also home to many businesses—including several large companies such as Herman Miller Furniture Company—as well as a number of local restaurants and shops.
The city is known for its Victorian architecture (the town was named after Dutch explorer Henry Hudson), which means there are plenty of beautiful homes to choose from if you plan on moving there soon!
Huisman Flowers proudly serves Holland, Michigan customers. We offer one of the largest local delivery areas of any florist operating in the Lakeshore area. We are family owned and operated. Huisman Flowers is a true, local florist committed to providing the highest level of customer service and delivering the freshest, most beautifully designed flowers you can find anywhere. From roses, tulips and lilies, to lush green plants and colorful blooming plants, even to the more exotic blooms, Huisman Flowers is Holland's premiere florist for all occasions. We have always been one of the top floral design firms in the Holland, Grand Haven and Lake Michigan area. We employ a team of award winning floral designers. These folks are the best in the state of Michigan. They create luxurious, upscale fresh flower arrangements. Every floral bouquet we create is backed by our 100% customer satisfaction guarantee.
Rick Huisman is the President of Huisman Flowers. Together with his wife, they helped build Huisman Flowers into the wonderful company it is today. They are also the owners and founders of Huisman Flowers. Rick has a deep love for flowers. He also has a passion for baseball. His love of baseball started as an 8 year old kid. He dreamed of one day playing in the majors. In 1995, that dream became a reality. He took the field for the first time as a major league pitcher for the Kansas City Royals baseball team. Rick has a successful career and one of the hallmark's of his career was being a great teammate. That team player mentality has come full circle through his admiration for the teams of people who come together every day to serve the customers of Huisman Flowers.
100% Customer Satisfaction Guarantee
Same Day Funeral Flower Delivery Service
Huisman Flowers offers local same day & express flower sympathy delivery service. We have years of experience delivering to funeral homes, mortuaries, churches and cemeteries in Allegan, Kent, Muskegon and Ottawa counties. If you need to send flowers to a funeral home outside of our local delivery zone, we can also provide nationwide same day flower delivery service in those cases.
Huisman Flowers offers the best selection of sympathy flowers in Holland. Our award winning staff creates beautiful standing sprays. These sprays are available as traditional standing sprays, heart shaped sprays and cross shaped sprays. We also offer traditional circular wreaths. Huisman Flowers creates beautiful casket flowers. We offer both half casket sprays and full casket sprays. The half sprays are appropriate whenever the family is planning to have an open casket during the viewing and/or service. If you are planning on a closed casket, we would suggest that a full casket spray would be appropriate in that circumstance.
Our Sympathy Flower Collection Includes
Luxurious, Upscale Floral Bouquets
Huisman Flowers creates luxurious, upscale floral designs. We are not your average florist. Our award winning team of floral design professionals is truly one of the best in the entire state of Michigan. Each flower arrangement we create is guaranteed to be professionally designed and filled with beautiful, farm fresh flowers. We back our designs with an on-time delivery guarantee. We also back each design with our 100% customer satisfaction guarantee. If you receive an arrangment from Huisman Flowers that you don't absolutely love, we encourage you to contact one of our flower shops. We will replace that design, with one of equal or greater value. Our staff will then redeliver your floral bouquet, absolutely free of charge, on the precise date you select.
Traditional Fresh Flower Arrangements
We employ a team of award winning floral design professionals. These folks create unique, luxurious and upscale flower arrangements. Our staff works Monday through Saturday. We close our 3 floral design centers on Sundays. Huisman Flowers designers are some of the very best in the state of Michigan. We create gorgeous, Ecuadorian rose arrangements. Choose from all your favorite varieties. We offer the best roses arrangements in Holland. Our cymbidium and dendrobium orchids are simply fabulous. Our website offers a nice variety of options. If you don't see the exact arrangement you are looking for, please contact our Holland design center. They can custom design the exact flower arrangement you are looking for.
Guaranteed Farm Fresh Flowers
We purchase many of the flowers we sell direct from the floral farms. The farms we buy from are located both here in the states and overseas. Our roses are fabulous. We purchase many of our roses directly from Ecuador. Our firm prefers the premium variety. Ecuadorian roses are some of the most beautiful anywhere in the world. They have longer stems and beautiful large blooms. These roses are grown high in the mountains. Each rose plant benefits from near perfect growing conditions. The mountains provides ample rainfall, perfect soil conditions and just the right amount of daily sunlight. Each Spring we purchase tulips from Holland. Many of the orchids we sell come directly from Thailand. Our staff works hard to ensure that we provide our customers with the largest selection of fresh flowers in the area. We guarantee that every arrangement we create will arrive at it's destination, farm fresh and looking beautiful.
100% Customer Satisfaction Guaranteed
Huisman Flowers offers a 100% customer satisfaction guarantee. Every arrangement we create will arrive farm fresh. Our expert delivery staff will ensure that all arrangements arrive on time. If for any reason you don't absolutely love the flower arrangement that we have created for you, just contact our Holland design center. We will replace that arrangement with one of equal or greater value, and delivery it absolutely free of charge.
Visit us at 11595 E Lakewood Blvd, Holland, MI 49424 or call (616) 399-5060
Holland Michigan Zip Codes We Serve
49422, 49423, 49424