Huisman Flowers serves jenison michigan
same-day & Express flower delivery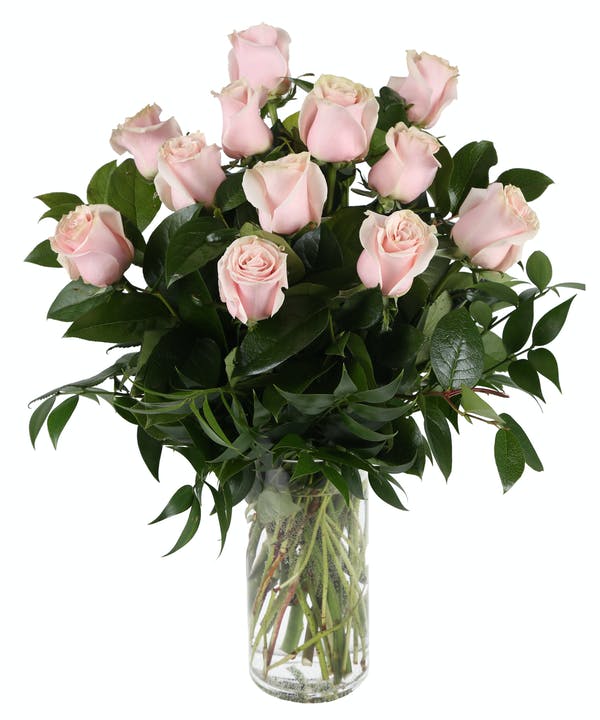 We operate our two gorgeous floral design centers. Our Grand Haven flower shop is located at 556 N Beacon Blvd., Grand Haven, MI 49417. The phone number for the Grand Haven design center is (616) 244-8274. We also operate a beautiful flower shop in Holland. That design center is located at 11595 E Lakewood Blvd., Holland, MI 49424. The phone number for the Holland design center is (616) 259-0424. Both of our flower shops are open to the public for in-store shopping. Each is equipped with huge walk-in coolers. Our coolers are always filled with beautiful, farm fresh designs, themed for many different occasions.
Our firm purchases many of the flowers we sell direct from floral farms. We buy from both domestic and international growers. Buying direct offers many great advantages. We are often able to reduce our cost by eliminating the wholesalers. When we purchase direct from the grower, we are able to reduce the time between when the flower is cut at the farm and when it is available to our designers to use in an arrangement. Fresher flowers translate directly into longer vase life for recipients of our arrangements.
Huisman Flowers is one of the premier florists operating in Jenison and along the lakeshore area. We employ a team of award winning floral designers. These folks are the best in the state of Michigan. They create luxurious, upscale fresh flower arrangements. Every floral bouquet we create is backed by our 100% customer satisfaction guarantee.
Rick Huisman is the President of Huisman Flowers. Together with his wife, they helped build Huisman Flowers into the wonderful company it is today. They are also the owners and founders of Huisman Flowers. Rick has a deep love for flowers. He also has a passion for baseball. His love of baseball started as an 8 year old kid. He dreamed of one day playing in the majors. In 1995, that dream became a reality. He took the field for the first time as a major league pitcher for the Kansas City Royals baseball team. Rick has a successful career and one of the hallmark's of his career was being a great teammate. That team player mentality has come full circle through his admiration for the teams of people who come together every day to serve the customers of Huisman Flowers.
100% Customer Satisfaction Guarantee
Get Well Flowers
Huisman Flowers offers the best selection of get well flowers in Jenison, Georgetown Township and throughout the Lake Michigan area. We have years of experience providing same day and express flower delivery service to hospitals in Allegan, Kent, Muskegon and Ottawa counties. If you need to send Get Well flowers to someone in a hospital who is outside of our local delivery zone, we also offer nationwide same day flower delivery service.
Anniversary Flowers
Do you have an anniversary coming up soon? If so, we offer some great Anniversary flower, plant and gifts options. Our roses are fabulous. We purchase many of the roses we sell direct from flower farms. The most popular roses we sell are the Ecuadorian long stem roses. They are grown high in the mountains of Ecuador. The have long stems and larger blooms than most domestic rose varities.
Same Day Funeral Flower Delivery Service
Huisman Flowers offers local same day & express flower sympathy delivery service. We have years of experience delivering to funeral homes, mortuaries, churches and cemeteries in Allegan, Kent, Muskegon and Ottawa counties. If you need to send flowers to a funeral home outside of our local delivery zone, we can also provide nationwide same day flower delivery service in those cases.
Huisman Flowers offers the best selection of sympathy flowers in Jenison and Georgetown Township. Our award winning staff creates beautiful standing sprays. These sprays are available as traditional standing sprays, heart shaped sprays and cross shaped sprays. We also offer traditional circular wreaths. Huisman Flowers creates beautiful casket flowers. We offer both half casket sprays and full casket sprays. The half sprays are appropriate whenever the family is planning to have an open casket during the viewing and/or service. If you are planning on a closed casket, we would suggest that a full casket spray would be appropriate in that circumstance.
Sympathy Flower Style Options
Guaranteed Farm Fresh Flowers
Huisman Flowers creates luxurious, upscale floral designs. We are not your average florist. Our award winning team of floral design professionals is truly one of the best in the entire state of Michigan. Each flower arrangement we create is guaranteed to be professionally designed and filled with beautiful, farm fresh flowers. We back our designs with an on-time delivery guarantee. We also back each design with our 100% customer satisfaction guarantee. If you receive an arrangment from Huisman Flowers that you don't absolutely love, we encourage you to contact one of our flower shops. We will replace that design, with one of equal or greater value. Our staff will then redeliver your floral bouquet, absolutely free of charge, on the precious date you select.